FDA Quality System Regulations / Quality Management System (QMS)
FDA's responsibility is to protect consumers and ensure that medical devices placed on the market are healthy and safe. FDA's Title 21 Quality System Regulation Domestic or foreign manufacturers of medical devices are required by FDA to have "a quality system for the design, manufacture, packaging, labeling, storage, installation, and servicing of finished medical devices intended for commercial distribution in the United States.  The regulation requires that various specifications and controls be established for devices; that devices be designed under a quality system to meet these specifications; that devices be manufactured under a quality system; that finished devices meet these specifications; that devices be correctly installed, checked and serviced; that quality data be analyzed to identify and correct quality problems; and that complaints be processed. Thus, the QS regulation helps assure that medical devices are safe and effective for their intended use. The Food and Drug Administration monitors device problem data and inspects the operations and records of device developers and manufacturers to determine compliance with GMP requirements in the QS regulation".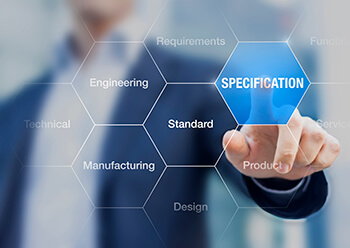 Building a Quality Improvement Team:
https://info.safelinkconsulting.com/blog/quality-improvement-team
SafeLink Consulting addresses your business needs whether they are simply to achieve FDA regulatory compliance or more in-depth analysis to improve your business.
How SafeLink Consulting can assist your business:
Due Diligence Consulting Get a third-party evaluation of legal requirements regarding FDA, OSHA and other applicable state, federal and international requirements being met for a business you may be purchasing or selling.
online on-demand courses
. These courses will help increase the effectiveness of your Quality Management System.
Quality Connection This subscription assists with your existing quality system, an FDA inspection/response if needed, or other quality issue. Includes consulting when needed, FDA assistance, online educational training courses, and quality news pertinent to your business.
Key Features of a Quality System
Determines applicability and FDA registration
Assigns management responsibility
Defines purchasing controls
Establishes traceability of patient contact materials
Standardizes production and process controls
Defines acceptance criteria of final product
Reviews complaints and non-conforming product
Creates Corrective and Prevention Action procedures
Controls Labeling and Packaging
Explains handling, storage, distribution and installation of materials and finished items
Creates records retention and change controls
For more information on how SafeLink Consulting can help you develop your quality management program, contact us today. SafeLink Consulting can help you:
Save valuable time – we investigate the complicated FDA Quality System Regulations for you thus saving you hours spent from having to tediously research and understand it on your own
Perform more efficient processes
Strengthen communication skills with your customers and staff
Respond to FDA if you receive an inspection
Save you money – by contracting us at a fraction of the cost of hiring additional in-house staff to assist you with your quality assurance program
Increase your productivity
Minimize citations/fines in the event you are inspected by FDA
Help you stay on track
SafeLink provides onsite consulting and follow up to help you comply with FDA requirements. For more information on our FDA consulting services, please 
contact us
 today for a quote.
SafeLink Consulting assists the following industries with Quality Management Systems / FDA compliance:
Complement your quality system with SafeLink Consulting's other beneficial compliance solutions: