Need assistance in developing your business Quality Management System or an outsider's viewpoint of your existing system? Or looking to sell/purchase a business and need due diligence to ensure legal requirements are being met?
SafeLink Consulting provides guidance in not only complying with the FDA requirements but also helping you to infuse and maintain a quality culture throughout your organization.
SafeLink Consulting addresses the issues specific to your business regardless of size. Having an effective Quality System will ultimately aid your business in operating more efficiently and becoming more profitable.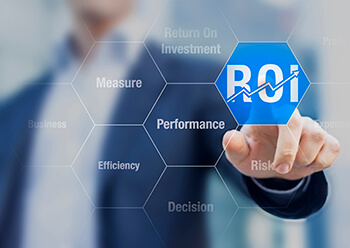 How SafeLink Consulting can assist your business with FDA compliance and beyond:
FDA Quality System Regulations Title 21 Requirements Either through our onsite visits or workshops, we will teach you how to ensure all required quality system elements are identified, scaled appropriately to meet compliance requirements, and effectively implemented. We provide an onsite visit, a written customized Quality Manual, Standard Operating Procedures, flow charts, forms, and follow-up by phone calls and email, as well as, an internal audit.
Root Cause Analysis The written quality system is just one part of the quality management program. SafeLink Consulting can help you improve your business by focusing on any components of your Quality management program. For example, if internal remakes or internal reworks are decreasing your profit, then SafeLink Consulting can evaluate your processes and identify the root cause of these components. The result is an improvement in not only your customer satisfaction but also an increase in your bottom line.
Due Diligence Consulting Get a third-party evaluation of legal requirements regarding FDA, OSHA and other applicable states, federal and international requirements being met for a business you may be purchasing or selling.
Quality Consulting Already have a quality system in place or considering implementing one and have some specific questions about your business? Contact us for quality guidance or assistance with an FDA inspection/response. Hourly consulting available.
Quality Connection This subscription assists with your existing quality system, an FDA inspection/response if needed, or other quality issue. Includes consulting when needed, FDA assistance, online educational training courses, and quality news pertinent to your business.
4 Steps to Good Work Instructions in Your Document Control System:
https://info.safelinkconsulting.com/blog/document_control_work_instructions
Benefits & Results of a Quality System
BENEFITS:
Standardized processes
Defined Quality Control activities
Controlled purchasing practices
Scheduled Cleaning requirements
Increased life and effectiveness of equipment
Employee competency improved
Employee competency improved
Root cause analysis of remakes and reworks
Root cause analysis of remakes and reworks
Meet FDA's Quality System Regulation
RESULTS:
Consistent product results in customer retention
Reduction of remakes
Control overhead expense and increase profit
Provides a healthier and safer business
Establishes preventative maintenance schedules to reduce repair and replacement cost
More productive, higher quality and better skilled employees
Ensures the quality of materials and service
Reduction in lost time, labor and materials
Evidence that your Quality System is audited by a recognized third party
Conforms to governmental regulations
For more information on Quality Management System consulting or FDA compliance, contact us today for a quote.
SafeLink Consulting assists the following industries with Quality Management Systems / FDA compliance:
Complement your quality system with SafeLink Consulting's other beneficial compliance solutions: