HAZARDOUS MATERIALS TRAINING
OSHA standards require that businesses have a written program for Hazard Communication and requires employers to train employees annually on the hazards that are present in their workplace and whenever a new hazard is introduced or when a change occurs in the facility.
Learn more
about other required health and safety programs.
Any company working with hazardous materials must adhere to OSHA's Hazard Communication Standard (HazCom). This includes hazard identification, prevention and control.
The Hazard Communication Standard requires employers to identify hazardous chemicals used in the workplace. In 2012 OSHA revised the Standard to include components of the Globally Harmonized System (GHS). GHS is a guideline of requirements for the classification of health, physical and environmental hazards.
Learn more about GHS and Safety Data Sheet Management
to assist in meeting the OSHA HazCom Standard.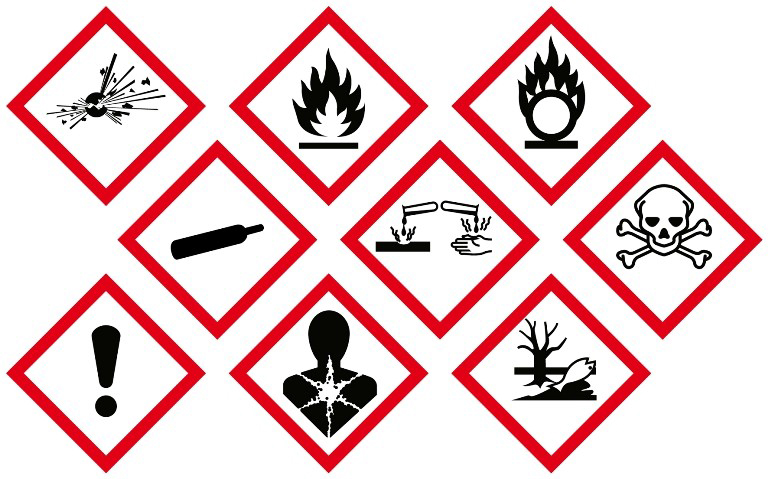 Take our online course, 
Employee Training – OSHA's Revised Hazard Communication
, to get an education in understanding the classification, labeling, universal symbols, and standardized safety data sheet. This course will explain the Globally Harmonized System (GHS), the 16-section Safety Data Sheets (SDSs), labeling components such as signal words, pictograms/symbols, hazard statements, and precautionary statements. This video can be used not only as instruction on the revisions to this Standard but also as a part of your safety training on hazard communication.
Let SafeLink Consulting be your compliance solution to OSHA regulations. Support effective programs instead of government penalties and fines. Get a customized Health &
Safety Manual
for your business.
Contact us
to learn more about OSHA compliance training solutions.
SafeLink Consulting assists the following industries with safety compliance:
Complement your safety program with SafeLink Consulting's other beneficial compliance solutions: