HIPAA – The Health Insurance Portability and Accountability Act protects identifiable health information of individuals.
HIPAA ultimately requires entities that have access to "protected health information" (PHI) to safeguard the information and only release PHI to someone or another entity authorized by the patient to receive the information.  If you're a health care and services entity or work with protected health information (PHI), you are required to comply with HIPAA requirements. SafeLink consultants are trained experts in helping companies ensure that they comply with HIPAA standards by completing extensive risk assessments and helping organizations establish and maintain a compliant environment.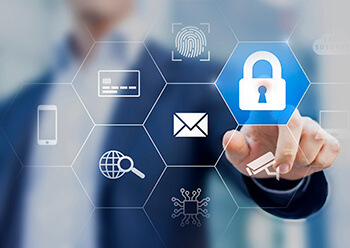 Ensure that your
Privacy Official
and
Security Official
understand their responsibilities and are maintaining your Privacy Practices as required by HIPAA. The
Privacy Official
is responsible for developing the privacy policies and procedures and ensuring that they are put into action.  This individual usually serves as the person who receives complaints, provides information about the Notice of Privacy Practices, processes patient requests, handles accounting for disclosures, and receiving/processing requests to amend patient records.  The
Security Official
must ensure accountability for the security of electronic protected health information.  This responsibility includes conducting and periodically updating a risk analysis, developing and implementing security policies and procedures, training employees on security procedures, and ensuring confidentiality, integrity and availability through security measures.
Understanding More about HIPAA Compliance:
https://info.safelinkconsulting.com/blog/hipaa-compliance
Learn more about
HIPAA assessments
Take these online courses to learn more about HIPAA compliance:
HIPAA – Employee Need to Know
HIPAA – Privacy Official and Security Official Responsibilities
Contact us
to schedule your HIPAA consultation.
SafeLink Consulting assists the following industries with HIPAA compliance:
Complement your safety program with SafeLink Consulting's other beneficial compliance solutions: